Classic Australian Wooden Power Boats
Nostalgia
George's Page
Ric Schoenaeur sent in some photos taken by his father, George.
The following pictures were taken at Melton Weir (Victoria) in the late 1950's.
Note the low water levels and the butter boxes on the rocky bank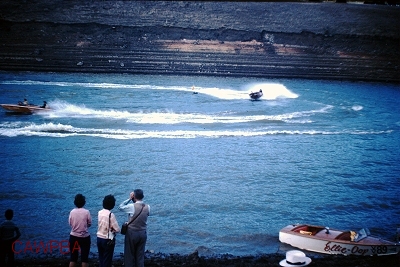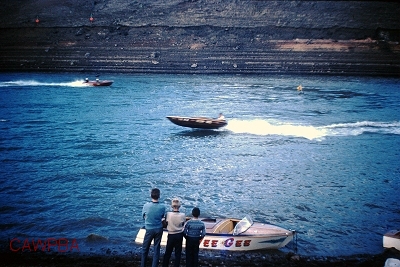 Boat racing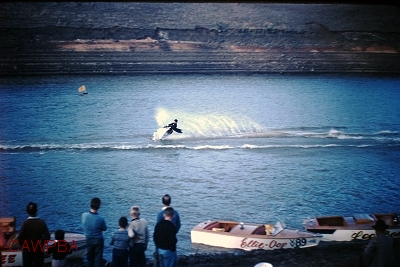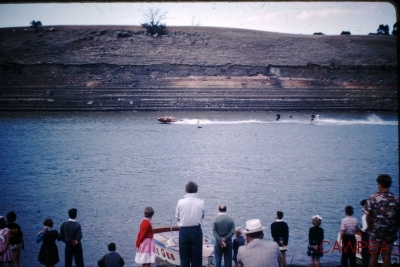 Water ski demonstrations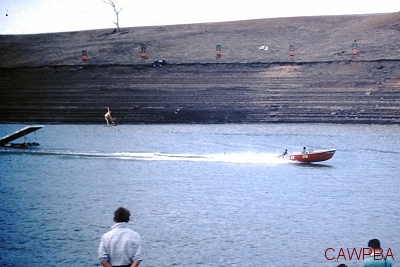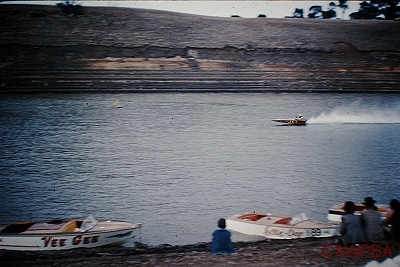 The boat pulling the ski jumper is Venus. On the right is The JET running at speed.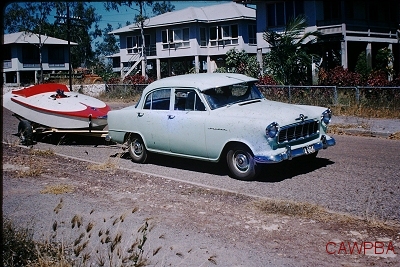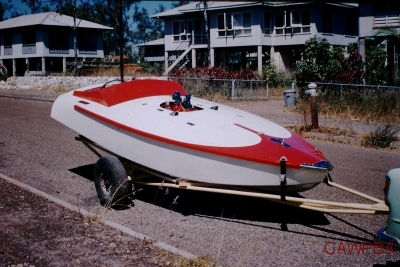 The photos above were taken in Darwin in the late 50's. This was George's
first boat, powered by a flat head Ford V8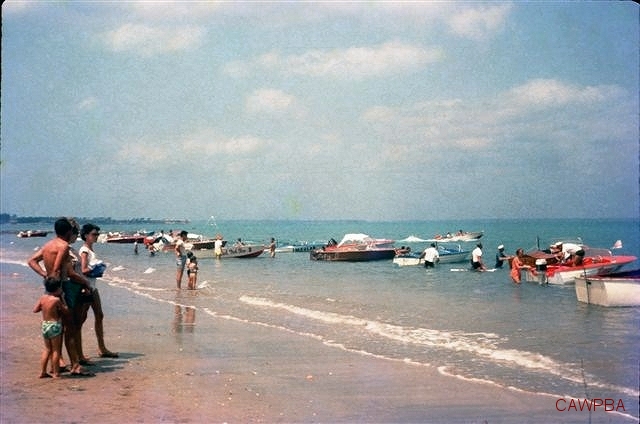 Woodies and plastic alike in this shot. Taken around 1966, George's boat,
a Sabre named Impulse, is in the centre of the photo.
---