Classic Australian Wooden Power Boats
Nostalgia
MARYANNE
MARYANNE was built in South Australia in 1957 by the caravan builders,
GLOBE. It was raced with considerable success by owner Ray Loffler,
winning many local and Australian titles.
The hydro has surfaced again in SA. While in poor condition, the boat is
complete, including its two Jaguar race motors.
Ray's son Rob intends to restore MARYANNE.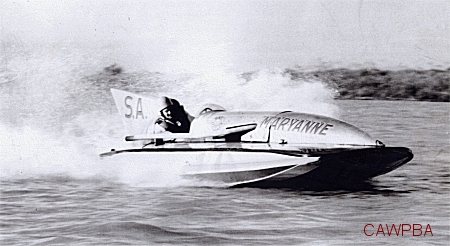 ---