Classic Australian Wooden Power Boats
Nostalgia
Mouse
Below are some pictures of MOUSE, a 14' 6" Lewis skiff that was owned and raced with the Glenmaggie Aquatic Club by Victorian Alan Hore .
MOUSE was raced extensively around Victoria as well as interstate and proved itself a worthy competitor in the 266ci class, running a 262ci Ford Y block.
The first three pictures show the boat in its heyday, racing sometime in the 1960's. The remaining pictures show the boat as it is now, in a very sad state. Many were surprised when MOUSE surfaced again as it was believed to have had been burnt in front of a crowd at Rosedale in the early 1970's. Gladly, the pictures show otherwise.
The boat has disappeared again since the recent photos were taken in 2004.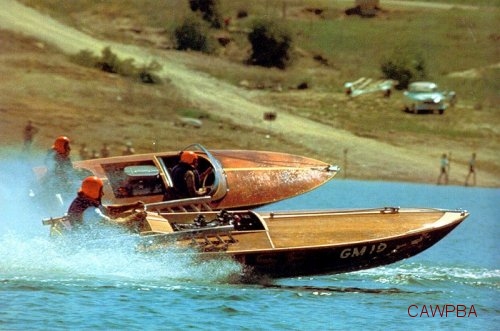 ---