Classic Australian Wooden Power Boats
Highlights of meetings, outings and shows
Vic - SA Chapters Get Together
Lake Leake, South Australia
The Victorian and South Australian chapters got together in April 2005. The venue was Lake Leake,
near Mt Gambier. The weather was demanding, with strong winds chopping up the lake and rain
dampening things on Sunday. A great weekend all the same, especially for Rebound, returning
to its "home" lake. A comprehensive account of the weekend appeared in The Hollow Log,
Volume 5 Issue 3.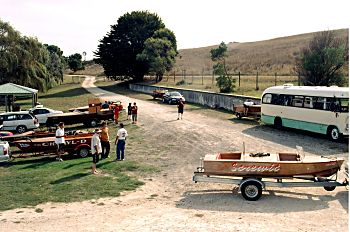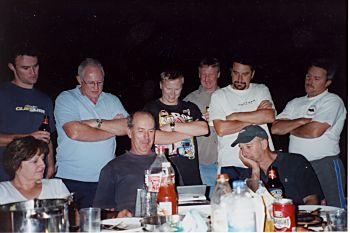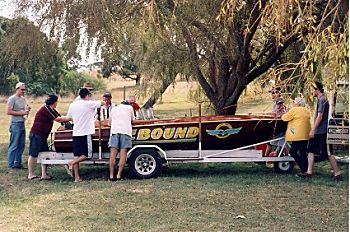 ---