Victorian Wet Together, Carrum, 2003
Below are a couple of shots taken at the Wet Together held in April.
Wet was the word - it was a dreadful day weather-wise.
A full report on the event was included in the The Hollow Log, Vol 3 Issue 3.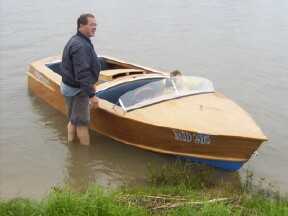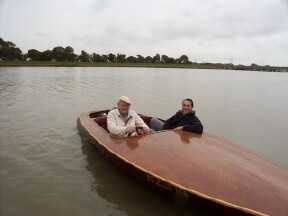 Two boat builders and their handiwork. Peter Adcock (left) and Keith Simpkin (driving).




---